Download to see it BIGGER!
My first entry to

Speed Date contest.
On table one, my lonely and hapless superhero, SuperDude, has been paired up with the wonderful Heather, who also happens to be created by

You can find out more about the contest in the journal: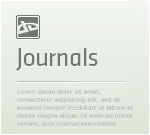 OC SPEED DATING *First Table*Sorry I'm a bit late, but here we go! :D


RULES; http://queenbex.deviantart.com/journal/The-OC-Speed-Dating-Jam-284285887


:star:THE FIRST TABLE:star:
And we're away! Your at the first table and therefore your first date!
Here are the pairings;

Ligament :thumb254762814: :heart: Mad Alyss :thumb285504037:


Superdude :thumb85817636: :heart: Heather :thumb195407721:


Mace :thumb194928891: :heart: Marcella :thumb266431690:
:new: :thumb285901053:

Gadget Imp :thumb285526898: :heart: Ember :thumb285113908:


Watchamacallit :thumb192098453: :heart: Tilia :thumb141097675:



You have one week to get your pictures in by
I may not go down a super serious route because I just want to have fun and crack a few jokes and get those creative juices going.
Anyway, enjoy the text heavy strip. ^_^