And so

speed date challenge is over and it is now time for SuperDude to score his dates!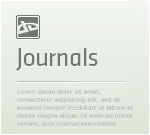 Speed Dating Get Those Scorecards In!So the dating is done (well almost) and the horny romantic company separates to score each other on their dating abilities.

YOU HAVE ONE WEEK to get your scorecards in! During this time I expect all outstanding pictures to be in, otherwise how can we score all accordingly? Those who have finished their pictures, you can now upload your scorecards if you wish, or wait until all the dates are in so you can upload them in their entirety.
Scorecards in by Saturday 24th Midnight UK time please!

Any questions on how to score? check here; SCORINGhttp://queenbex.deviantart.com/journal/OC-Speed-Dating-SCORING-286959325
or on the deviation page of
Date #1
Heather is a natural beauty, but the opening date of the night she seemed rather nervous and just seemed to ramble on. It was all about her and forgot to really notice me. I mean, I am a superhero for crying out loud! Surely that must spark some intrigue?!
Date #2
Mad Alyss was cute and made a real effort dressing up for the occasion. Although she is just a kid, and her hyperactive behaviour and questioning just felt like I was on babysitting duty waiting for my next date to be available.
Date #3
Tilia was pretty fun and flirty, she was up for a laugh and seemed genuinely interested in me. She also dressed up and she looked great. Although I wasnt sure if she was interested in me in a romantic way, or rather just curious of my super powers. But the date was fun anyway.
Date #4
I was surprised that Marcella wanted to take the date away from the table and do some showing off, but we obviously had something in common with similar likes, and she seemed very forward. A beautiful gal that knows what she wants. She wasnt the biggest talker, but the time we had was really fun and gave me some good memories to say the least!
Characters & artwork belong to respective owners:




My dates can be found through these links (ran out of thumbnails to preview)
[link]
[link]
[link]
[link]