This is the new character template for Dollar Fighter, an OC fighting tournament where you pay a $1 entry fee that gets put into a pot, and the winner of the tournament takes it all!
There are some differences to this template compared to previous Dollar Fighter templates, so for an example, take a look at Simone:
Stats
Just for quick reference, these stats will just be a visual guide for the abilities of your fighter. Each section is marked out of 5, so just fill in the squares accordingly.
1 - Below average of a normal person
2 - A normal person's ability
3 - Athletic ability, above normal
4 - Super Powered in this field
5 - Maxed out. The likes of Hulk for strength, Flash for speed, Superman for toughness. Not just 'super powered', but almost 'god like' in that area.
Just add your character to the sheet, and supply further information in the deviation subscription, like vital stats and powers.
IMPORTANT!
All characters must be wearing a costume that is predominantly green, or shades of green. Look back at the Simone sheet and see the gradient. It doesnt need to be her exact green value, but it must be ranging from only white, to green, to black.
If the costume is purely black or white, you must include a dollar sign.
You may have added colour, like jewellery, belts, gauntlets, hair, glasses, whatever. But the main costume must be predominantly green.
Remember, Dollar Fighter is a broadcast event and has its sponsors. They need the fighters to be recognisable as Dollar Fighter participants, and not like all those other rubbish tournaments. It will also make it easier when picking up the body parts afterwards.
More details here: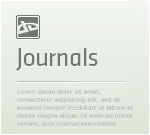 Dollar Fighter #3Its that time again to get out those super powered characters, dust off your wallets and purses and put your money where your mouth is. Dollar Fighter is back, and lets make it the biggest and best one yet!
:thumb140097234:

What is Dollar Fighter?
Dollar Fighter, or 1DF as it is usually known as, is an Original Character Tournament with a difference. Each fighter enters the tournament putting one dollar into the pot to compete. The fighters will be squared off in a tournament style contest, winners go through to the next round, while the losers are sent home. This isn't AFL, there are no second chances in 1DF, you fight to win, every time.